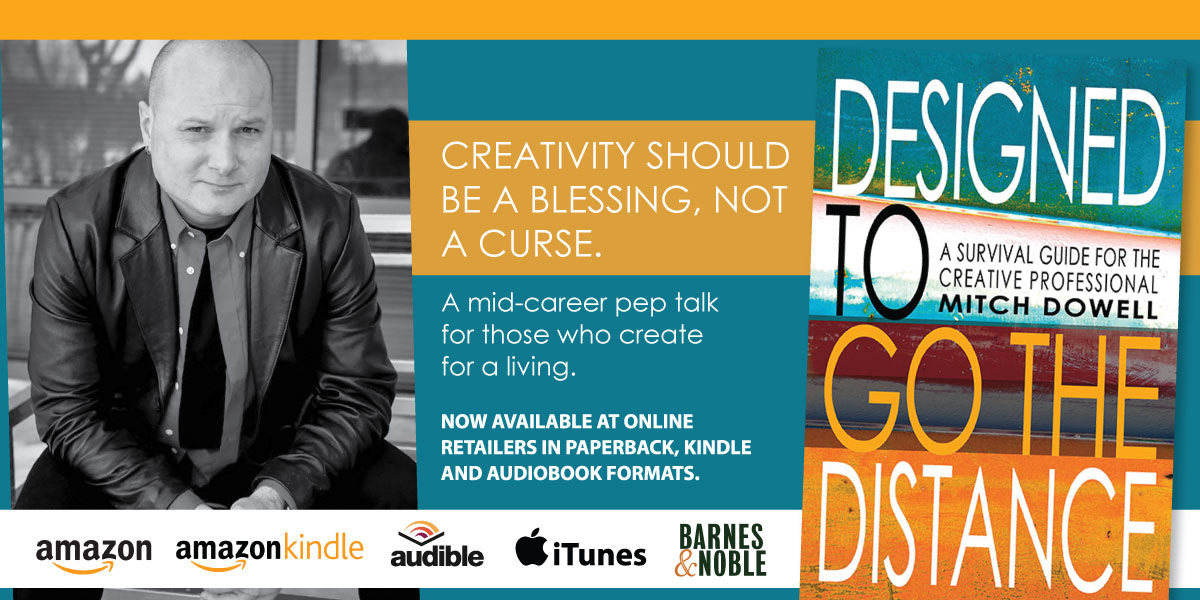 "A must-read for all creative professionals."
"...solid, down to earth advice that can help in advancing a career."
"Mitch makes it come together so well that the stumbling blocks for the creative mind disappear. This is a rich resource for the creative professional."
Designed to Go The Distance touches upon many career and lifestyle issues specific to those in creative career fields – cultural topics that are not often talked about or adequately prepared for. 
Think of this book more as a late-night barstool or coffeehouse conversation between two creatives. A creative "pep talk" so-to-speak. And just like any pep talk in life, these pages provide a healthy serving of food-for-thought, as well as a few tips along the way, too. 
Whether you are a graphic designer, artist, fashion designer, songwriter or a solo entrepreneur - or even a non-creative who needs to understand the mentality and culture more in-depth, Designed to Go The Distance is sure to be an engaging and informative read. 
​​​​​​​​​